What to Expect at Swetech Medical
At Swetech Medical Center not only do we care about treating your illnesses, but we care about you!
We strive to make each patient feel comfortable by offering a completely personalized experience. We are committed to excellence, both professionally and personally, and achieve this through mutual respect, understanding, education, and the promotion of health and wellness.
New Patients Wel
We look forward to partnering with you on your health and wellness journey!
Meet Dr. Jon and Dr.
Your Macomb Primary Care Team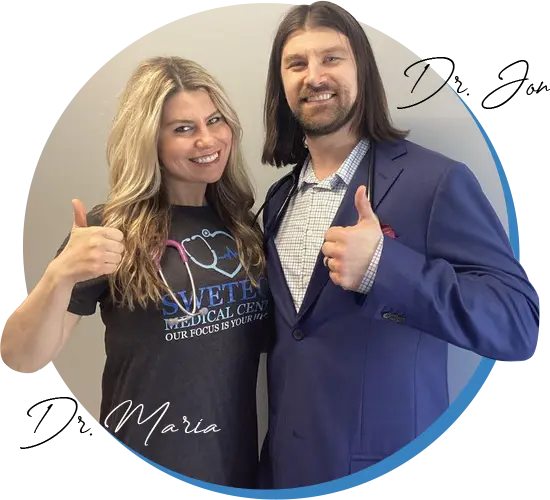 Dr. Jon Swetech and Dr. Maria Swetech are doctors and siblings who are passionate about the health of every one of their patients. Together they bring their collective experience and education to Swetech Family Medical Center to care for patients who are concerned about their long-term health needs. Both Dr. Jon and Dr. Maria graduated from Michigan State University Medical School and have grown up in Macomb County. They understand how difficult it can be to find doctors who care and doctors who listen and together they are here to manage, diagnose, and treat you like family.





Let's Get Started on Your Wellness