Comprehensive Geriatric Services in Clinton
Our geriatric services are geared toward patients over the age of 60. Whether you are healthy or are dealing with one or multiple medical issues, medical care becomes more complex the more birthdays you celebrate. You are likely to encounter more medical problems and have a higher risk for certain conditions, no matter how well you take care of your health and body.
Doctors who specialize in geriatric medicine focus on how medical conditions and medications impact each other and how these factors affect your unique self as you age.
At Swetech Family Medicine, we provide aging adults
Geriatric preventive care: Eating right, getting exercise, making sleep a priority – these are important at any age. Nevertheless, older adults who take good care of themselves are more likely to encounter age-related health problems, everything from difficulty sleeping and hypertension to cancer and arthritis. Through regular physicals, check-ups, and immunizations, we proactively monitor your health so we can address growing problems, prevent disease, or adjust your lifestyle habits to keep health complications at bay.
Acute care for aging adults: Health complications have a greater likelihood of occurring for older adults, even for conditions that seem relatively harmless. For example, an elderly person who comes down with a cold faces different challenges than a millennial with a common cold. The virus – which weakens the immune system – can turn into a cough which can turn into an infection, sometimes becoming as severe as pneumonia which is a life-threatening condition for seniors. When illness strikes, early intervention and urgent care is critical.
Ongoing care for chronic conditions: We appreciate that, as a senior, you are more prone to fighting ongoing health problems common to aging adults, such as chronic pain, cancer, memory loss, side effects of medication, diabetes, heart disease, incontinence, and osteoporosis. People over 60 are living longer than ever before – and it is thanks in part to ongoing, quality healthcare and doctors who respect your unique station in life.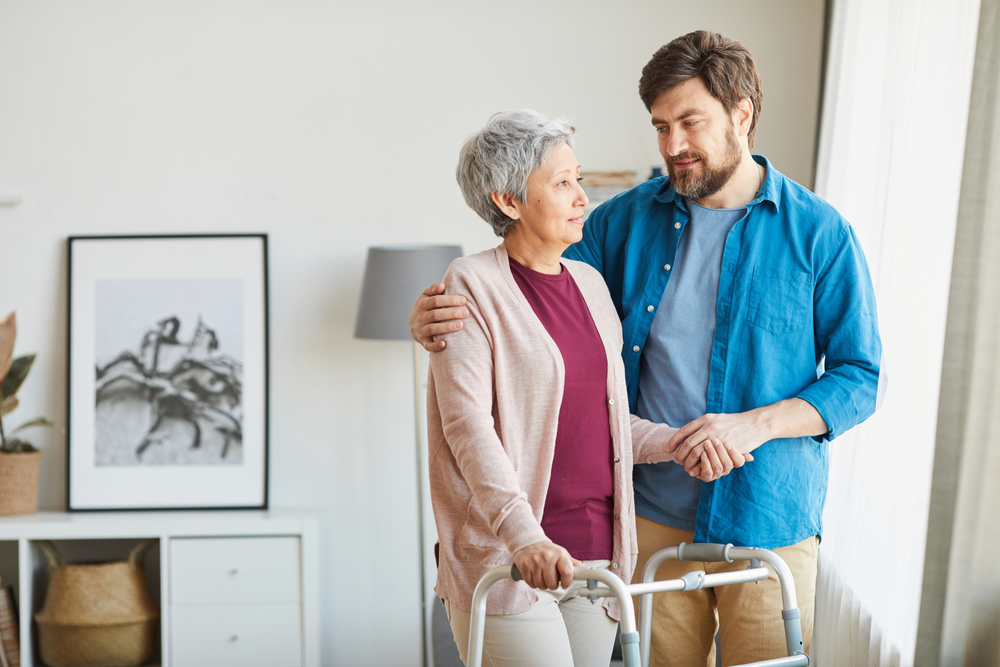 The Holistic Approach to Geriatric Services and
As doctors of osteopathic medicine, we offer unique, customized care because we focus not only on your current state of health but also your medical history and unique state of being. We don't just treat symptoms – we manage illnesses and help your body to be its best in all ways, taking all elements into consideration.
Our holistic care is especially important for aging adults who may find themselves automatically categorized as frail or not being listened to by other doctors. We strive to understand your lifestyle and respect your needs. We don't just dispense medications and send you on your way, we develop a healthy aging plan that is personalized to you. We want to help your body lean toward natural self-healing, so you can maintain strength and vigor and guard yourself against age-related illnesses.
For every patient at every age, we emphasize a whole-person approach to treatment and care, giving you the tools and care to live a full and healthy life. You may be aging, but you are also living – and with the right kind of medical attention your life can be sweet.
We Take Care of Our Patients at Every
At Swetech Family Medicine, our goal is to keep you healthy, active, and independent so you can maintain an excellent quality of life. If you develop health problems that require specialized care, we work directly with your other doctors to manage your overall health and wellness for complete care.
We are specially trained to understand the interconnectedness of the human body, and our approach to geriatric care is different than a regular family physician. The perspective that doctors of osteopathic medicine bring to geriatric care is one of kindness, understanding, and determination to help every older adult achieve their very best self, no matter what age they are.
Contact Swetech Medical Center or Swetech Urgent Care in Clinton Township, Michigan for geriatric services.