Reasons to See Clinton Township Family Medicine Practice for Your
Flu vaccines must be administered by licensed healthcare professionals. Seeing your local family medicine practice makes the most sense.
No appointment necessary: The Swetech Urgent Care center offers flu shots when you're ready. You can make an appointment to get a vaccine, but it is not necessary.
Convenience: Your entire family can have the flu shot administered at Swetech Medical Center. It's convenient for you to bring yourself and the kids in after school to help protect your whole household from this year's strains of the flu.
Observation: Should you need a moment to yourself, feel dizzy after your shot, or if any member of your family has anxiety about receiving an injection, you will feel safe in the presence of trained physicians and nurses who are prepared to handle emergencies or acute medical needs.
Overall health care: Getting your flu vaccination at your family doctor during a check-up is an opportunity to further the doctor-patient relationship. Perhaps you need additional vaccinations, have other health concerns, or need to be reminded about important screenings, like a colonoscopy or stress test. Our Doctors of Osteopathic Medicine make your overall well-being a priority.
Safety: At Swetech Medical Center, we practice the highest standard of care, ensuring that you are being taken care of in the best possible way to protect yourself from the flu. You are tended to in the privacy of an exam room at our offices and your flu shot is administered carefully and accurately by an experienced health professional who is certified to give injections and comfortable doing so.
Options: There are different types of flu shots, including trivalent, quadrivalent, a nasal vaccine, specific brands for children, enhanced shots for the elderly, and vaccinations formulated for pregnant women. Contact Swetech Medical Center to find out what types of flu vaccinations are available and recommended.
Who Does the Flu Shot
The flu vaccine helps protect against different strains of the flu for everyone, from infants to adults. Demographics that are especially vulnerable to the flu and should be vaccinated include:
Infants (who sometimes need two doses of the vaccine at different dosages)
Toddlers (who sometimes need two doses of the vaccine at different dosages)
Children
Pregnant women
Elderly
Individuals with specific chronic health conditions
Don't think that because you're healthy now, haven't had the flu in the past, or take good care of yourself that you are immune from the flu. Your age and level of fitness and nutrition do not make you immune to the flu. Everyone is susceptible to influenza.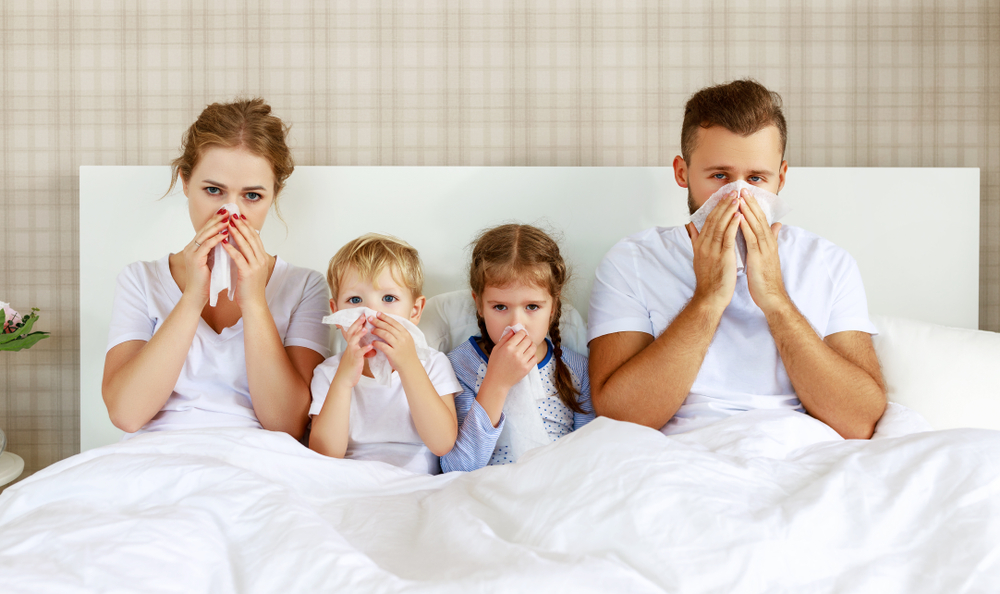 The Best Time to Get Your Flu Shot in Clinton
Don't wait until people around you start getting sick or the first flu cases are reported. Get your immunization sooner rather than later to protect yourself.
The U.S Centers for Disease Control and Prevention (CDC) recommends that all Americans over the age of 6 months receive the flu vaccine. Individuals who are not vaccinated are more likely to develop flu infections.
Vaccinations are an essential component of overall health and wellness and prevention. The flu vaccine prevents millions of flu cases every year. If the annual vaccination rate rises, more illnesses and hospitalizations could be avoided – and there would be fewer deaths from the flu.
Get Your Flu Shot in Clinton
Immunizations improve public health. And the flu shot is the most effective way to reduce your risk of getting the flu.
It is convenient to head to your local pharmacy for a flu shot from the pharmacist, and some workplaces make flu shots available on site, but seeing your family doctor is the best way to improve your overall health.
Wherever you choose to have your flu shot administered this year, the most important thing is to get it done. The flu can be deadly, and the influenza vaccine helps save lives.
Protect your body from the flu, and the members of your household, by getting a flu vaccination at the Swetech Medical Center or Swetech Urgent Care in Clinton Township. Our family medicine practice will help you stay healthy and we are here when you need urgent care for the flu or any other ailment.